Who We Are
​The Company was founded in 1996 and specializes in implementing "best supply chain Practices" in foodservice and related industries. CEO Partners Inc. has designed and built "world class" supply chain systems and cooperatives for over fifty restaurant chains and consulted with key private equity companies, major agricultural associations, and manufacturing /processing companies. The company focuses on the eight key pillars of foodservice supply chains. All aspects of the foodservice supply chain system from growers through operators are encompassed. The company has trained multiple supply chain executives and associates in "next generation" supply chain systems.

Ronald W. Cegnar - Owner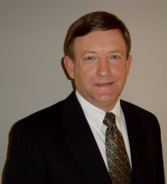 Summary of experience
Ron has Over 40 years experience in the foodservice industry managing supply chains for some of the largest foodservice companies. He built the world's largest purchasing co-op and has traveled worldwide developing world class supply chain solutions, cooperatives, distribution structures, quality and Brand safety for multiple foodservice companies.
​ Supply Chain Systems Quality assurance/Brand safety
Distribution Research and development
Franchising Manufacturing
Marketing Franchisee relationships
Procurement/Negotiation Operations
​
Experience
President & CEO Partners Inc. Founding partner of CEO Partners Inc. formed in 1996
President/CEO, Restaurant Services, Inc./Burger King. First President and CEO, started and built world's largest purchasing cooperative that supplied over 7,000 Burger King restaurants $2.5 billion of food, packaging, promotional items, equipment and other restaurant services. Costs were reduced over $350 million through the development of sophisticated procurement systems. Several systems were consolidated into a single system with 100% restaurant participation including over 1,400 franchise owners and all company restaurants
​Senior V.P. Jerrico, Inc. & President of Lexington Equipment & Supply Co. Managed franchise sales and operations, new products, new products and concept development, administration services, procurement and distribution, quality for over 1,500 restaurants. Developed menus, operating systems and formats for Long John Silver's, Jerry's and two new restaurant concepts. Managed over $400 million in purchasing responsibilities and developed worldwide seafood supply programs
Vice President, Popeye's Famous Fried Chicken and Biscuits. Managed and rebuilt manufacturing, distribution and equipment companies. Developed and implemented new product system which improved sales 22 percent
Manager, McDonald's Corporation. Responsible for the procurement of $2.1 billion of food and packaging including exclusive manufacturing and distribution facilities. Engineered plants, quality processes and implementation of McDonald's patented frozen french fry program worldwide
​
Education
M.B.A., Finance and Management, Boise State University, M.S., Agricultural Business and Economics, University of Idaho,
B.S., Agricultural Business and Economics, University of Idaho
Other
Author: "Unchained: Building Next Generation Supply Chain Systems for The Changing Restaurant Industry"
Advisory Committee to Department of Agricultural Economics and Rural Sociology, Univ. of Idaho
YPO/WPO member
Advisory committee NRA Supply Chain Study Group
---

Bob Sala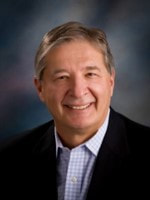 Summary of experience
Bob has over 30 years of experience in the foodservice industry. Prior to founding Distribution Market Advantage (DMA) in 1988, he was Senior Vice President, Marketing of UniPro (distributor buying co-op) and its predecessor organization, North American Foodservice. He has been active with various foodservice associations to develop best practices among foodservice trading partners. Before entering the foodservice industry, Bob held general management, sales and marketing management positions with Hershey Foods and Xerox Corporation.

Areas of expertise
Co-creation of value through national supply chain strategies and best practices
Distribution center optimization, profitability models, technology platforms, and contract negotiations
Strategic Alliance creation, strategy, operations and governance
Strategic sales management and marketing in the B2B environment

​
Experience
Senior Associate, CEO Partners
President and Chief Executive Officer, Distribution Market Advantage, Inc (DMA). DMA is a marketing and services company owned by top regional foodservice distributors. The company provides restaurant chains with national distribution and supply chain solutions. DMA customers are prominent chain operators among the Technomic Top 500. In furthering the DMA value proposition, Bob led the development and deployment a major e-business initiative, e-Advantage®. This cloud-based order management, data analytics and inventory management system makes available a "suite of services" to multi-unit operators. When he retired in 2013, DMA had over 65 national contracts worth over $4 billion in annual sales.
​Senior Vice President, Sales and Marketing, North American Foodservice (Now UniPro). UniPro is the result of the merger of North American Foodservice and NIFDA in 1988. Bob was responsible for providing sales support, training and marketing materials for over 1500 member sales representatives . He led the development of award winner advertising campaigns, promoting the coop entity and its national brand supplier partners. Bob left UniPro to start DMA.
Vice President, Sales and Marketing, Hershey Foods (Cory Division). When Cory Coffee decided to implement a national office coffee service model, Hershey turned to Bob to lead this effort. His background with Xerox provided him the expertise to effectively go to market in the office B2B environment. After helping to re-invent Cory, Hershey sold the division to ARA and Bob left to join North American Foodservice
Xerox Corporation. Before entering the foodservice industry, Bob held general management, sales and marketing management positions with Xerox.


​
Education
M.B.A., De Paul University
B.S. Political Science and Economics, Northeastern Illinois University

---